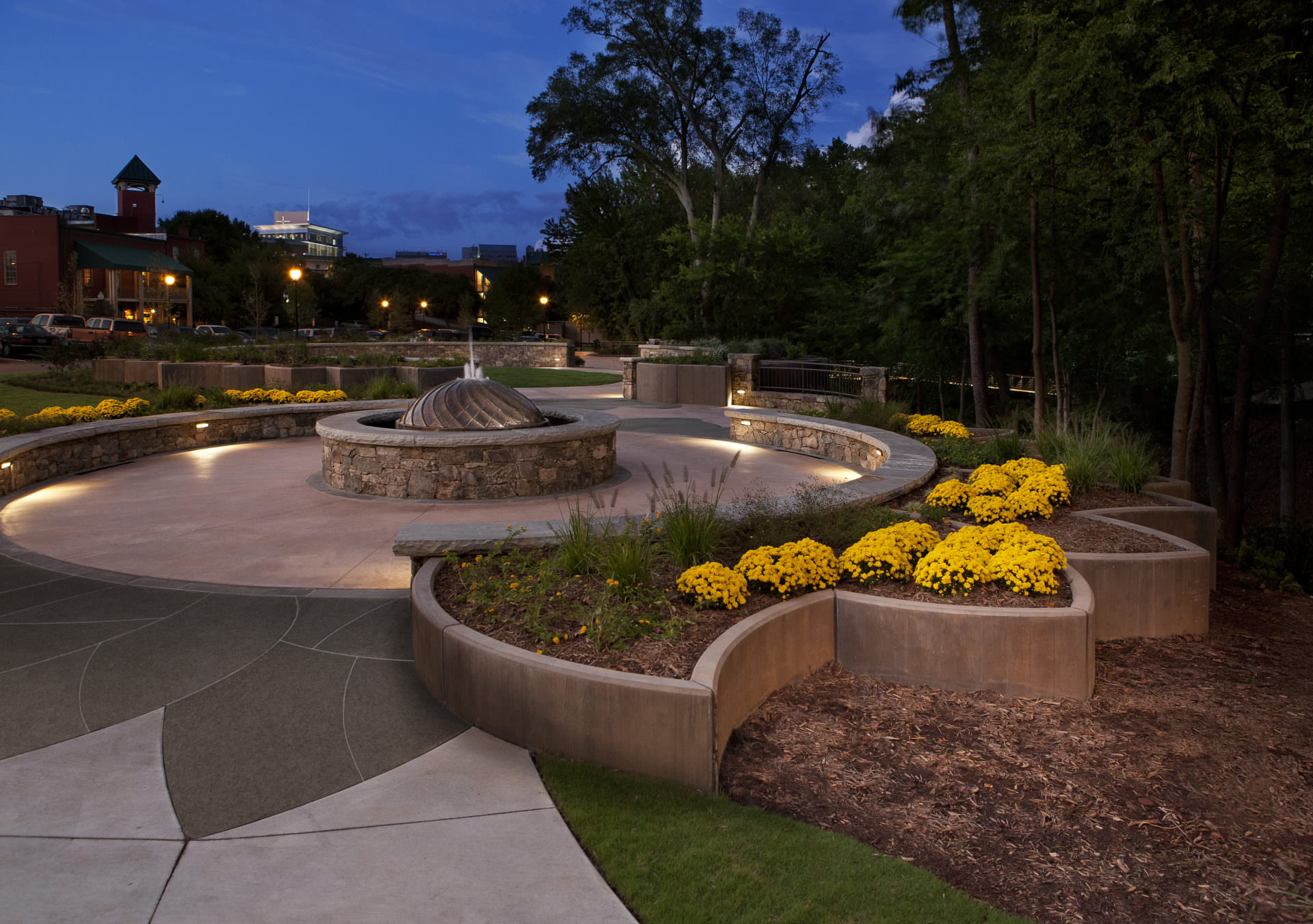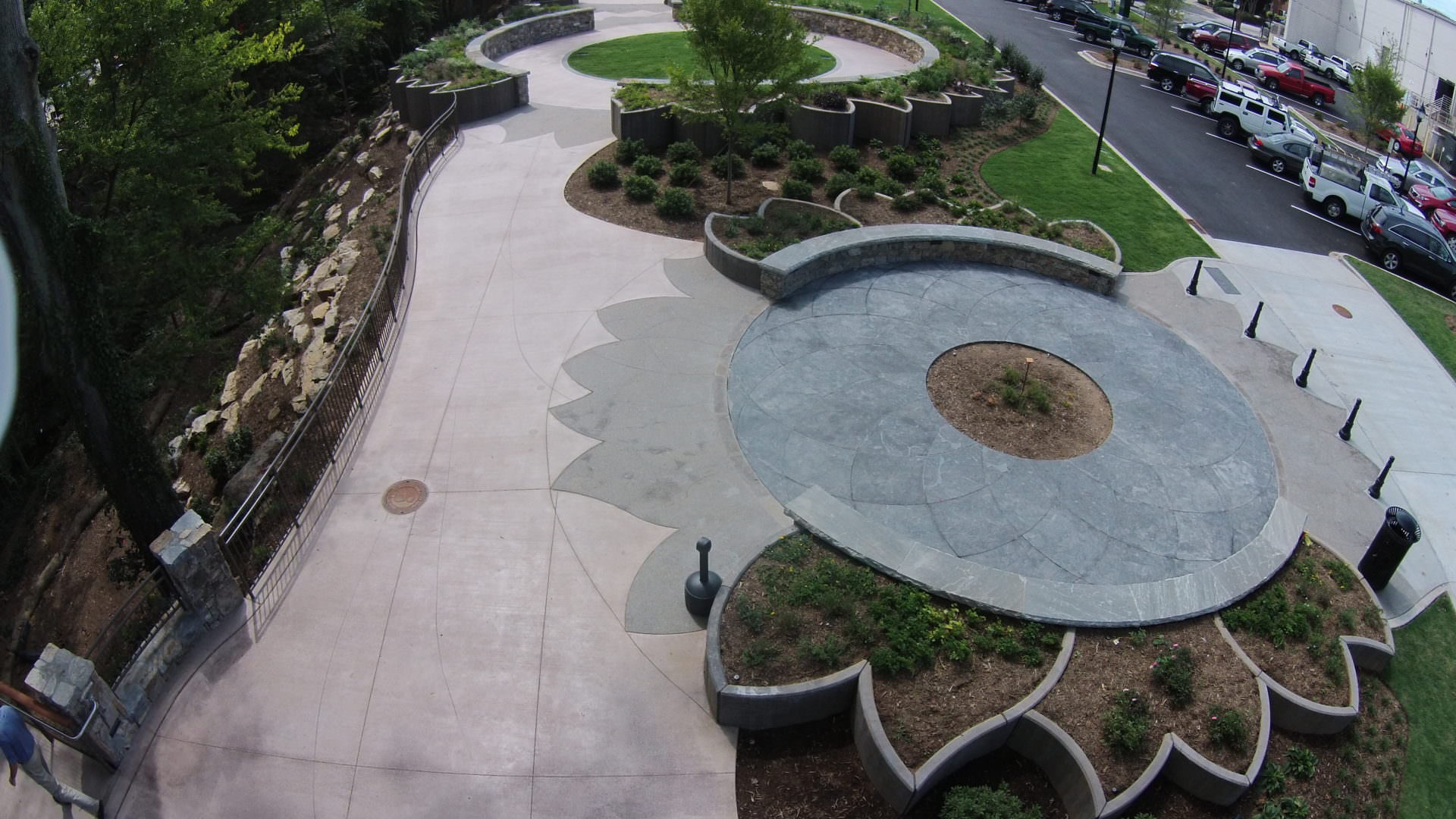 Location:
Greenville, SC
Key Details:
Area: N/A
Completion: 2014
Cost: $2.3 million
Project Manager: Edward T. Zeigler, Jr., FAIA
Awards & Recognitions: President's Award of Excellence, 2015, SC Chapter, American Society of Landscape Architects
Reference: Mr. Edward Kinney, Senior Landscape Architect
The City of Greenville, Parks and Recreation
864.467.3296
Most people associate architects with buildings, but architects shape the spaces around and between buildings too. The many talents of Craig Gaulden Davis can be seen within a 100-yard radius of downtown Greenville's West End.
CGD worked with a talented team of designers to create Pedrick's Garden and an extension of the popular Falls Park that now extends to University Street. The project includes planters, walkways, passive recreation areas and a fountain that emulates a sunflower, a favorite flower of the late Pedrick Lowery. An elegant new bridge was designed to connect this exciting new garden with the expanding South Carolina Governor's School for the Arts & Humanities, which features a new Administration Building and Visitor's Center (also by CGD).