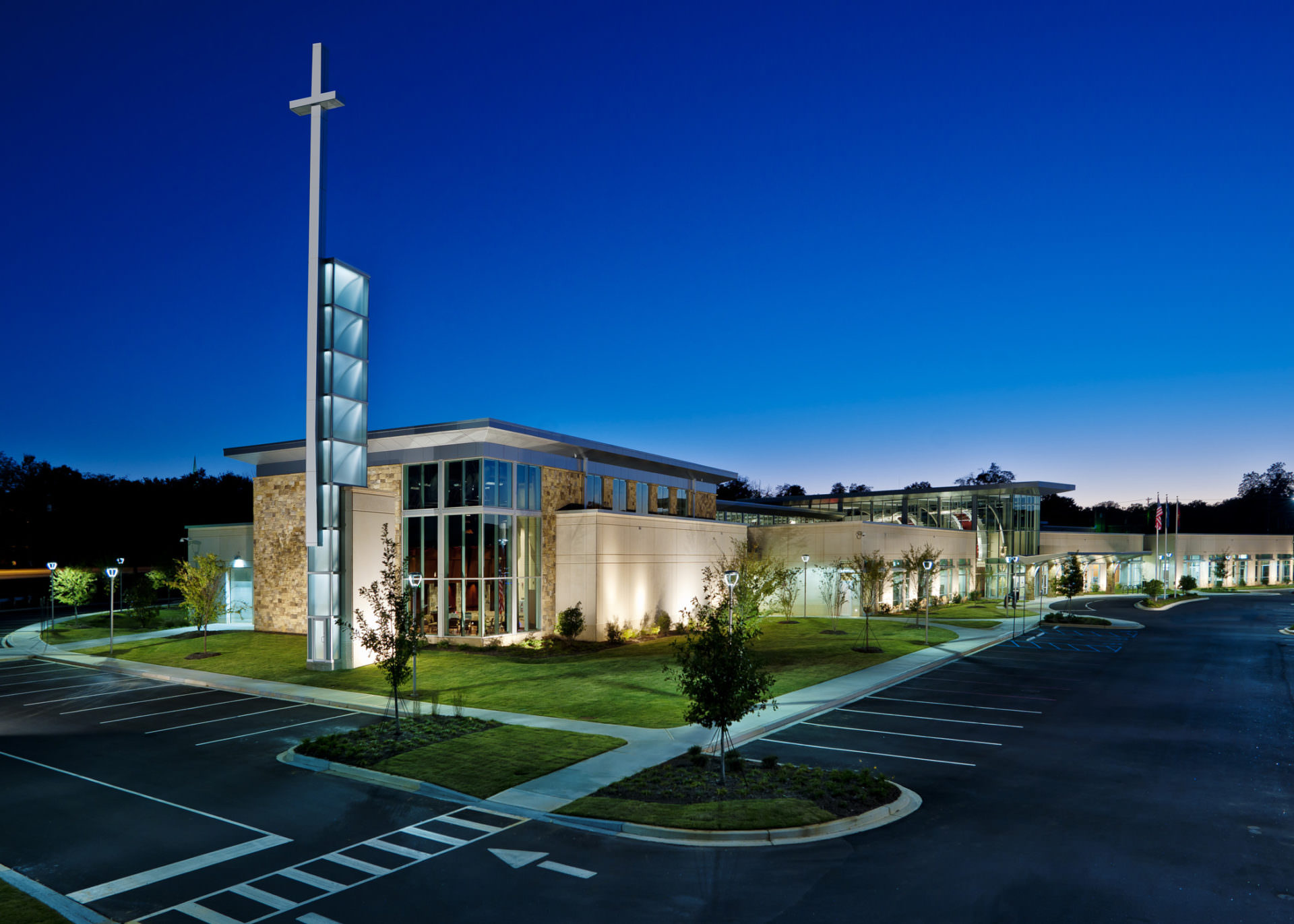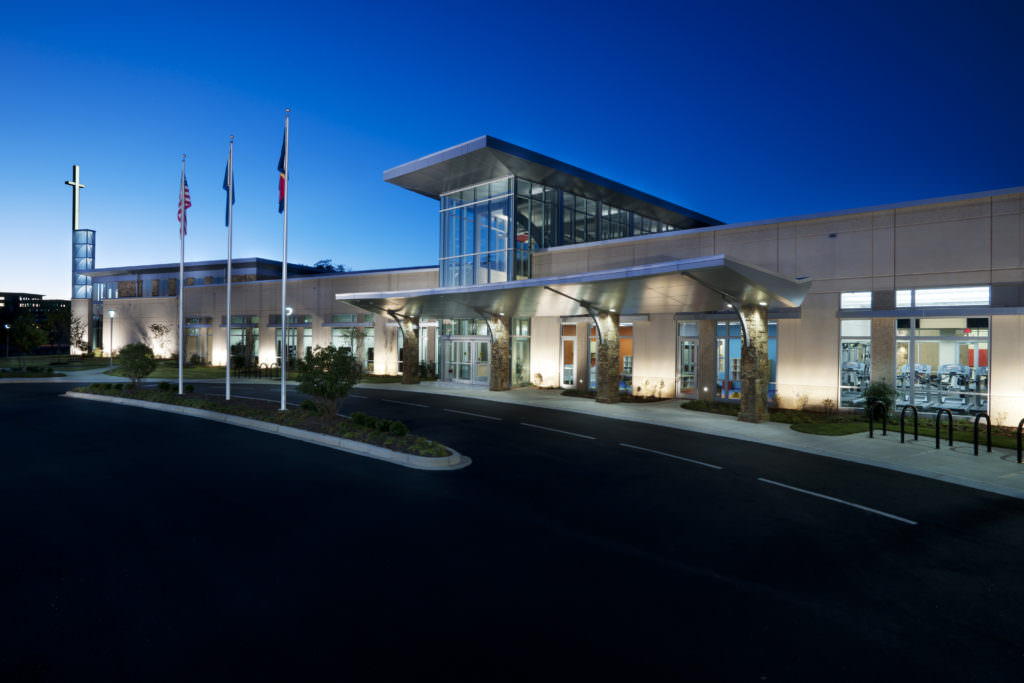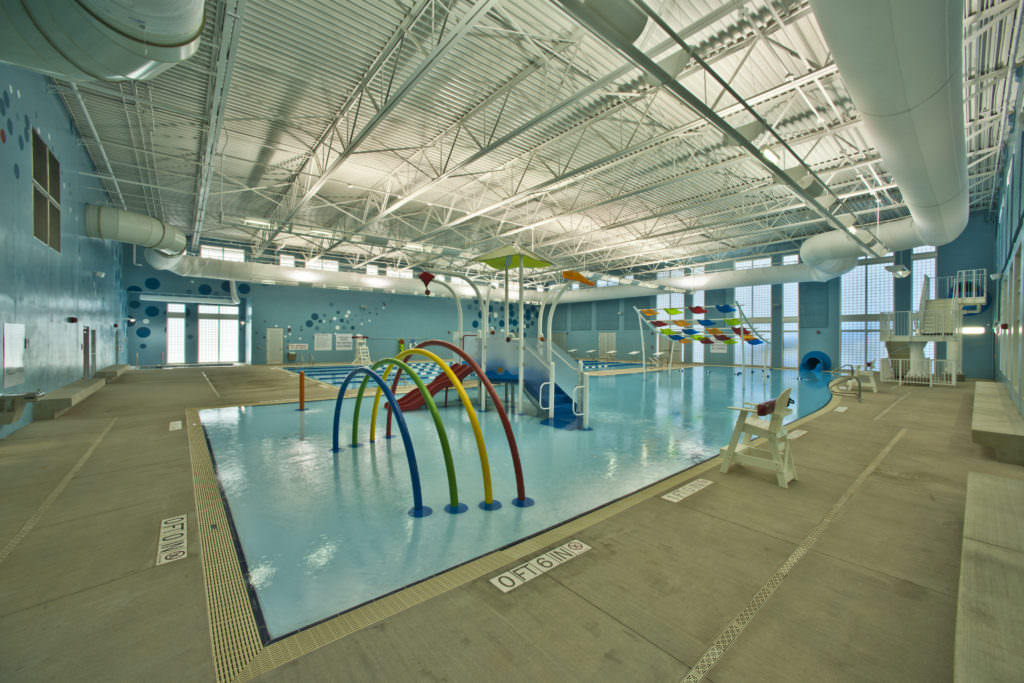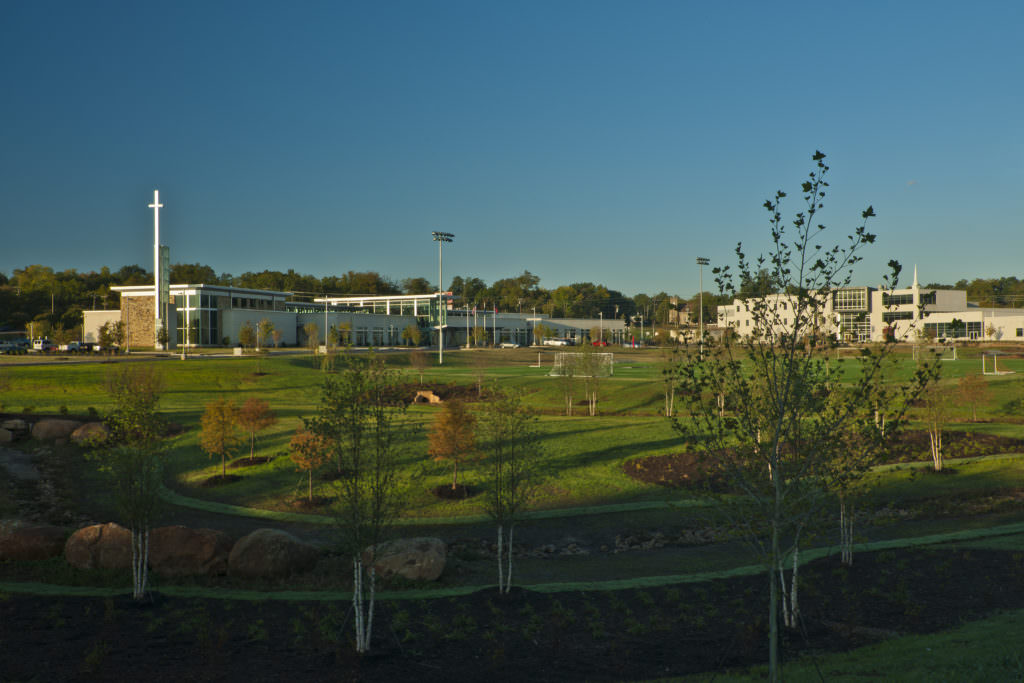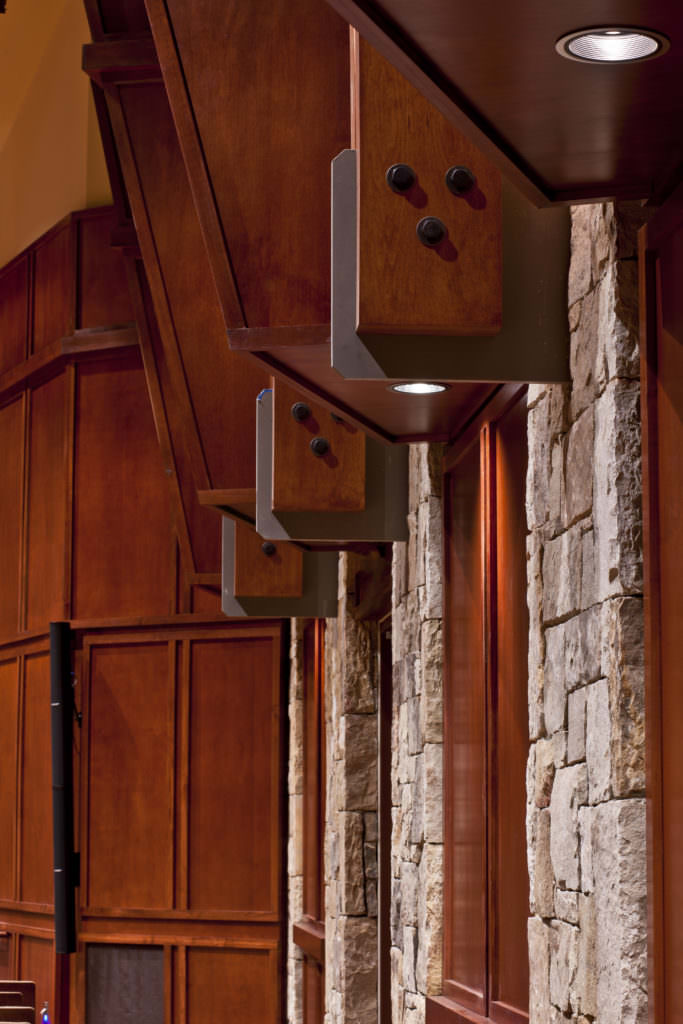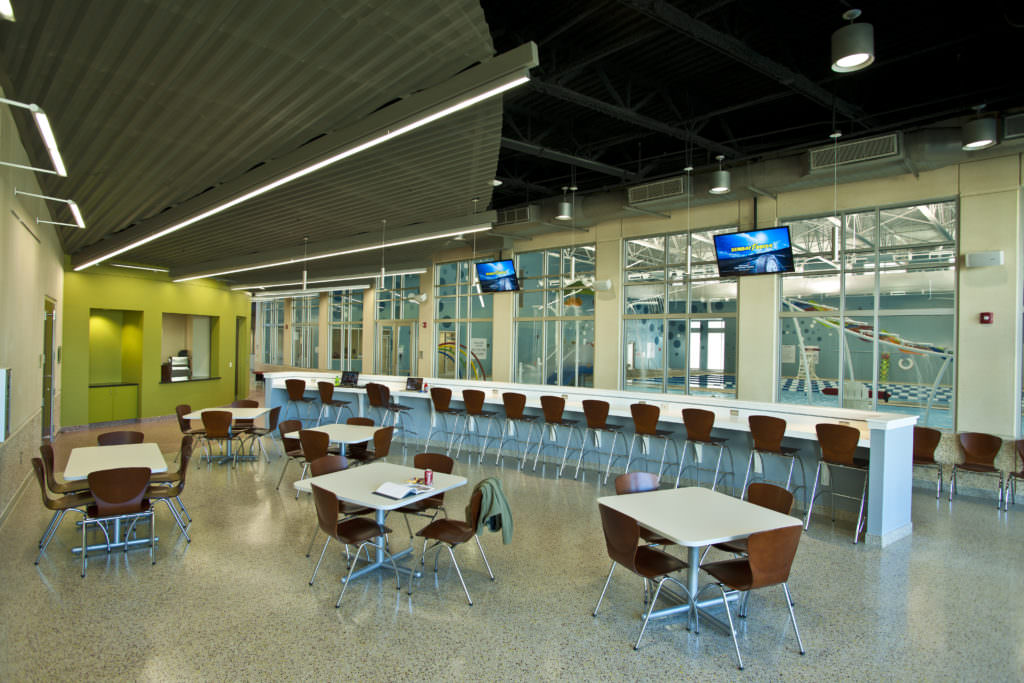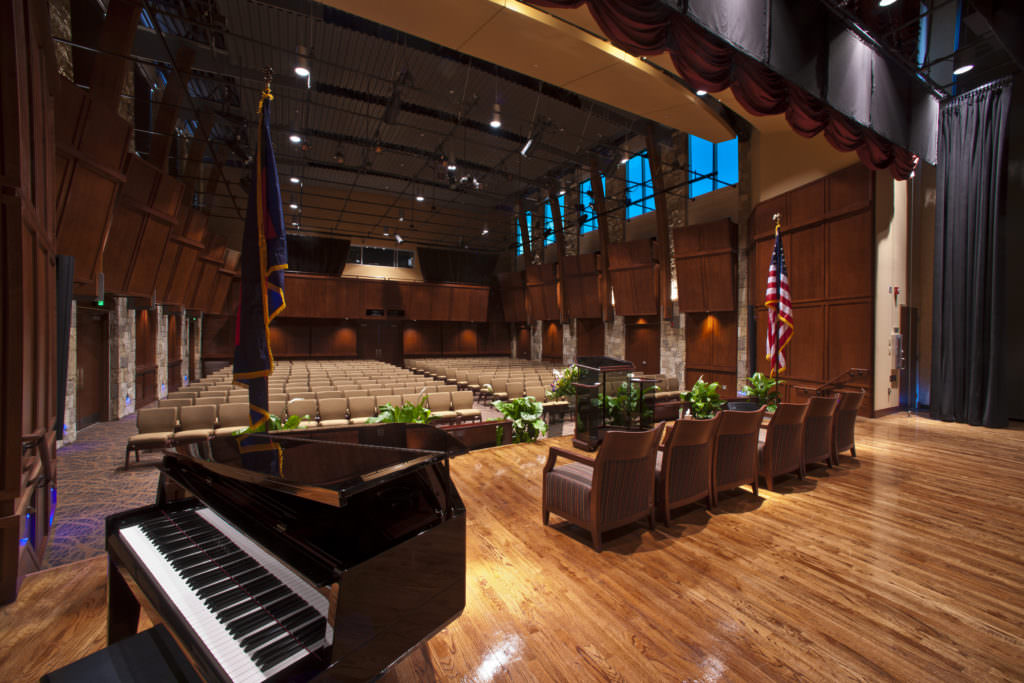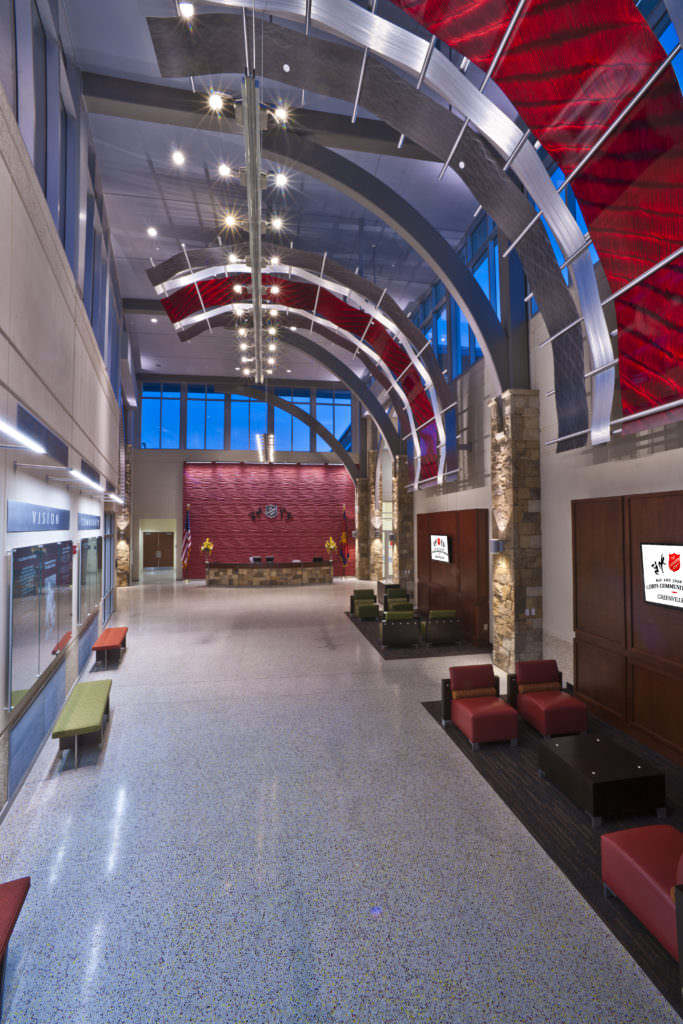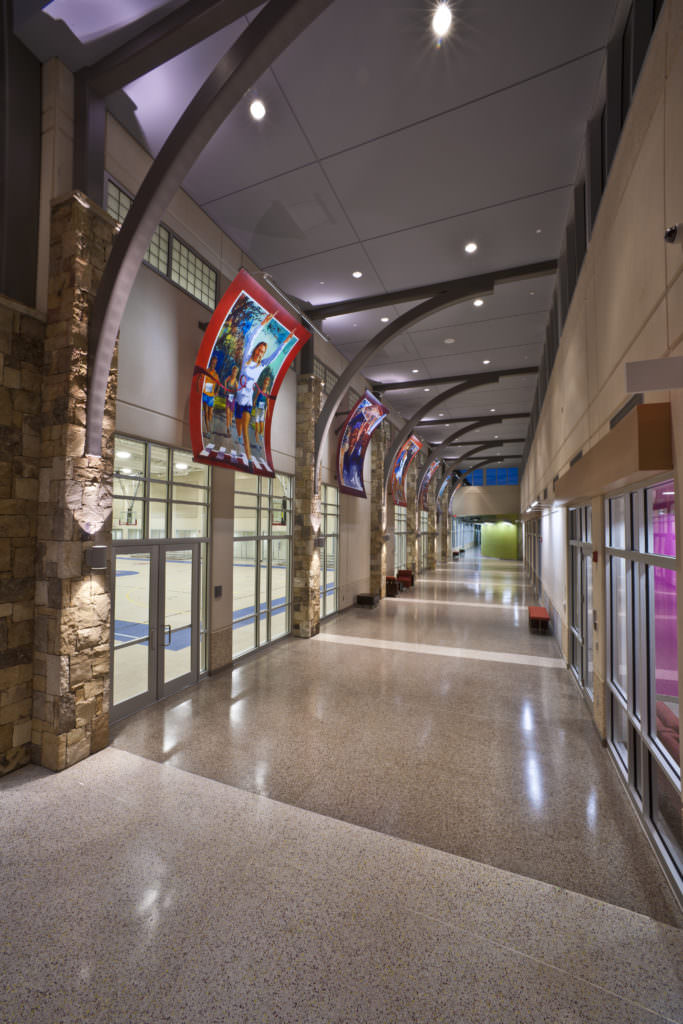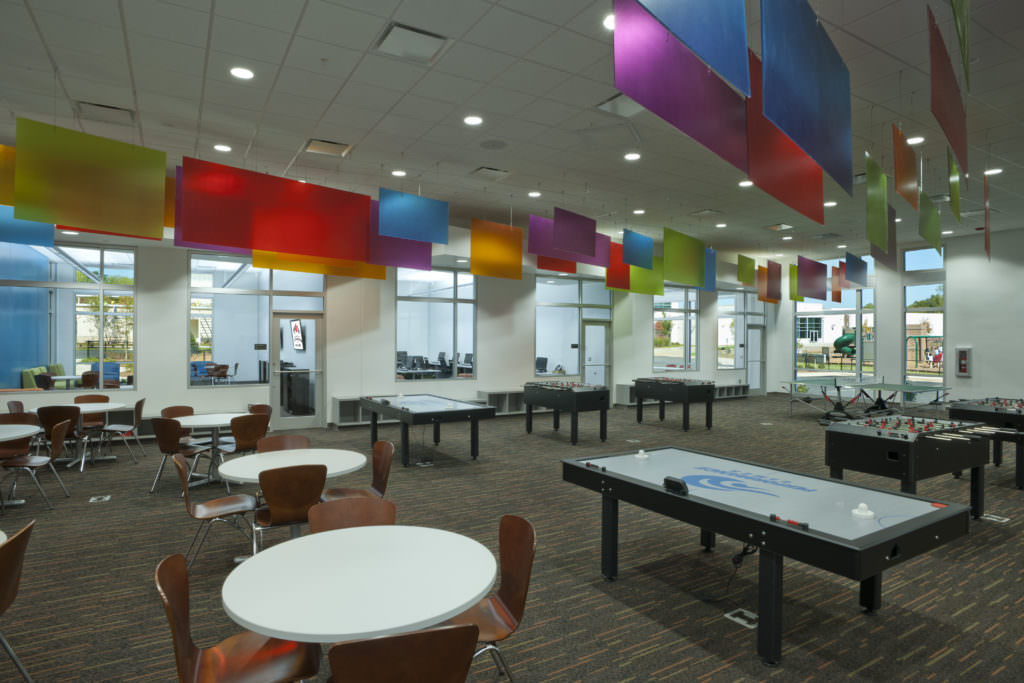 Location:
Greenville, SC
Key Details:
Area: Approximately 25 Acres
Completion: 2011
Cost: Unavailable
Recognitions: LEED Silver Certification
The Salvation Army's Ray and Joan Kroc Corps Community Center was developed on a 25 acre brownfield site along the Reedy River adjacent to some of Greenville's most diverse communities. The LEED® Silver registered facility, includes a multi-use theatre and conference center that supports worship, performing and visual arts, education, and community events.  The facility also includes an aquatics center, gymnasium, fitness center, child support, and Boys and Girls Club.  A central concourse binds the facility into one community.  The surrounding amenities, including a tennis center, soccer field, multi-use courts and fields, gardens, and play features are woven together with a host of paths and plantings.
Shares site with AJ Whittenberg Elementary

Connects to downtown with Swamp Rabbit trail bike path

Views from 90% of spaces

Large expanses of glazing or north elevation

Energy-efficient lighting

Low flow plumbing fixtures with sensors