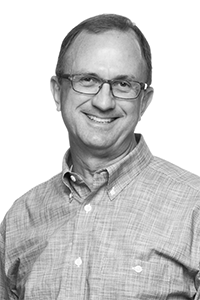 Ed Zeigler joined the firm in 1983 and within two years became a Principal to help transition leadership to the next generation. His business acumen was integral to shepherding the firm through the multi-year recession and, throughout, he has maintained CGD's legacy of integrity, cultivating culture and community through the practice of architecture.
During his 34 year tenure, Ed has masterfully fostered a team of expert designers who contribute to the continued success of CGD projects. Ed has been actively involved in the American Institute of Architects (AIA) since 1980, serving as president of AIA Greenville, AIA SC and as South Atlantic Regional Director on the national AIA Board from 2008 to 2010. Ed has chaired and planned three state conferences, one regional conference and served as Education Chair of the 2012 National AIA Convention. He was appointed the AIA Liaison to the American Institute of Architecture Students (2009-2011), a personal highlight, as he mentored young architects entering the profession. His commitment to the profession was acknowledged in 2010 as the recipient of the Medal of Distinction by the AIASC Chapter and in 2014 when Ed was elevated to the College of Fellows, the highest and most prestigious AIA membership honor.
Regarded locally for his community involvement, Ed is former chair and still active with the Art in Public Places Commission and a member of the board of Artisphere. Ed's life interests in gardening, painting and continued dedication to his family contribute to the growing portfolio of Zeigler's life work.
Professional and Social Organizational Activity: AIA, SC Independent Colleges and Universities Board of Trustees, Poinsett Club Board of Governors, Administrative Team at Augusta Road Baptist Church
Ed's Notable 5:  South Carolina Children's Theatre | Greenville, SC
Brookgreen Gardens Visitor's Center | Murrells Inlet, SC
City of Greenville, SC | Master Plan, Pedrick's Garden, Falls Park, TD Convention Center
Younts Conference Center | Furman University | Greenville, SC
Worship Center | First Baptist Church | North Augusta, SC
---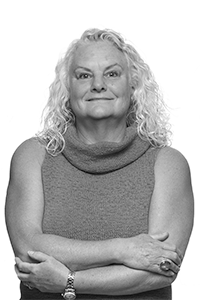 Kim Poole joined Craig Gaulden Davis in 1985 and, as a fun fact, is exactly 32 days younger than the firm. Kim joined when she was 28 years old and the two of them rather grew up together.
Kim has a background from the University of Georgia's College of Journalism and an Associate of Applied Science in Architectural and Engineering Technology from Greenville Technical College. She can tackle just about anything that heads her direction and over the past 32 years she has worked in all areas of CGD administration.
Her personal interests include audiophile vinyl and anything related to the automobile industry; she served on the board of the EURO Auto Festival for 13 years.
Kim has spent over half of her life supporting CGD's growth, has been an asset to the design team and is one of the firm's most enthusiastic cheerleaders.
Notable Achievement: Helped usher the firm into the digital age, from typewriters with carbon paper and 8" floppy disks to thumb drives and the internet.
---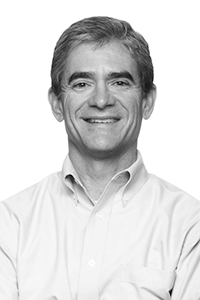 David Dixon has enjoyed a long marriage with CGD.
After returning from the honeymoon of his real marriage, also his first day at CGD, David has contributed to all parts of the practice since 1987.  His deep commitment to the firm's philosophy of quality design and professional practice have steered his passion for three decades.
His clients in civic, education, commerce, ministry and residential sectors appreciate David's personal commitment to collaborative design and the skillful execution of ideas.
As a child, David took an early interest in building and architectural drawing.  His creative instincts, rooted in a deep appreciation for classic literature, music, world history and human philosophy incline him toward rigorous analysis and problem solving as a method to express complex ideas in understandable terms. David builds trust with his clients as he seeks to express ideas that resolve the tensions between aspirational and financial constraints that are inherently a part of every design exercise.
Named as a principal of the firm in 1990, David has been a critical part of the firm's second generation leadership and serves a variety of professional, civic and cultural organizations with the same passions that he brings to his work at CGD.
Professional and Social Organizational Activity: AIA, Greenville Chamber of Commerce, Public Library Association Conference Presenter, SC Library Association Conference Presenter, AIA South Atlantic Regional Conference Committee Member, Leadership Greenville Participant, Liberal Arts Leadership Program Participant, Riverplace Festival Board Director, Give Me A Brake Campaign (Greenville) and First Presbyterian Church Elder
David's Notable 5: Neville Hall | Presbyterian College | Clinton, SC
Metropolitan Library | Atlanta-Fulton County Library System, GA
First Presbyterian Church | Greenville, SC
Junior Housing Complex | Converse College | Spartanburg, SC
Cryovac Corporate Headquarters | Duncan, SC
---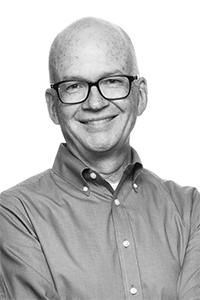 Scott Simmons has played a key role at CGD in the design of libraries, churches and cultural buildings, as well as a range of beautiful residences since 1987. Scott approaches architecture from a material perspective, understanding building design as an assemblage of parts and their physical requirements. "Architecture is a thing." He views details and technical requirements as opportunities to add clarity to the overall design. Scott's delight in architecture is akin to solving puzzles, when the care of designing the pieces translates to a beautifully simple built solution. This approach often leads him to discover innovative answers that not only win awards, but also serve the client in unexpected ways. With poise and 30 years of design experience, Scott describes architecture as a dialogue:
"We listen to our client, the context of the building, the constraints and opportunities the program presents, then we draw until the building speaks for itself."
Professional and Social Organizational Activity: AIA, NCARB, USGBC – LEED AP, BD+C, International Code Council, First Presbyterian Church Elder and Former Cubmaster.
Scott's Notable 5: Christ Church Episcopal School Chapel | Greenville, SC
Episcopal Church of the Incarnation | Highlands, NC
McGlothlin Center for the Arts | Emory & Henry College | Emory, VA
Reid Memorial Presbyterian Church | Augusta, GA
Devils Fork State Park | Oconee County, SC
---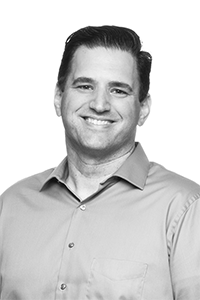 John Hansen joined the firm in 1997 and was named an Associate in 2014 and Principal in 2017.  With expertise in Religious and Cultural Design, Historic Preservation and Sustainability, John is a recognized leader in all facets of the firm's activities, from master planning and design to construction administration. His participation in state and national offices of the US Green Building Council demonstrate his dedication and execution to forward thinking design can be seen in Greenville's Kroc Center, Heritage Park Amphitheatre in Simpsonville and the development of the SC Children's Theatre's new headquarters. John recently completed the 43rd class of Leadership Greenville, setting him up as a design influencer for Greenville's future development.
Professional and Social Organizational Activity: AIA, NCARB, USGBC – LEED AP, BD+C, USGBC-SE, USGBC-SC, GEAR UP Southeast Leadership Summit Chairman
John's Notable 5: John C. Calhoun State Building | Columbia, SC
South Carolina Appeals Court and Justice Department | Columbia, SC
Florence Little Theatre | Florence, SC
Prince of Peace Catholic Church | Taylors, SC
York County Courthouse | York, SC