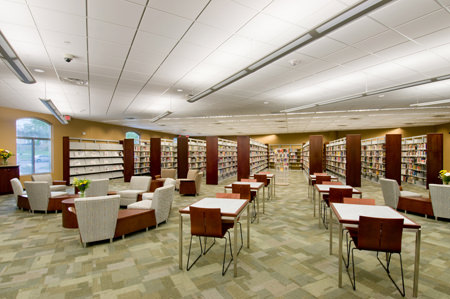 Two Craig Gaulden Davis projects are featured in the American Libraries' Annual 2011 Spring Library Design Showcase.  AL is a publication of the American Libraries Association.
A section named Enhanced Functionality includes the Nancy Guinn Memorial Library in Conyers, Georgia among examples of projects that support innovative library programming or support everyday functions in novel ways.
Another, entitled Materials Matter, counts the Augusta (Georgia) Main Library, designed for the East Central Georgia Regional Library as a evidence that careful choices of construction material can enhance the performance and aesthetics of a building.