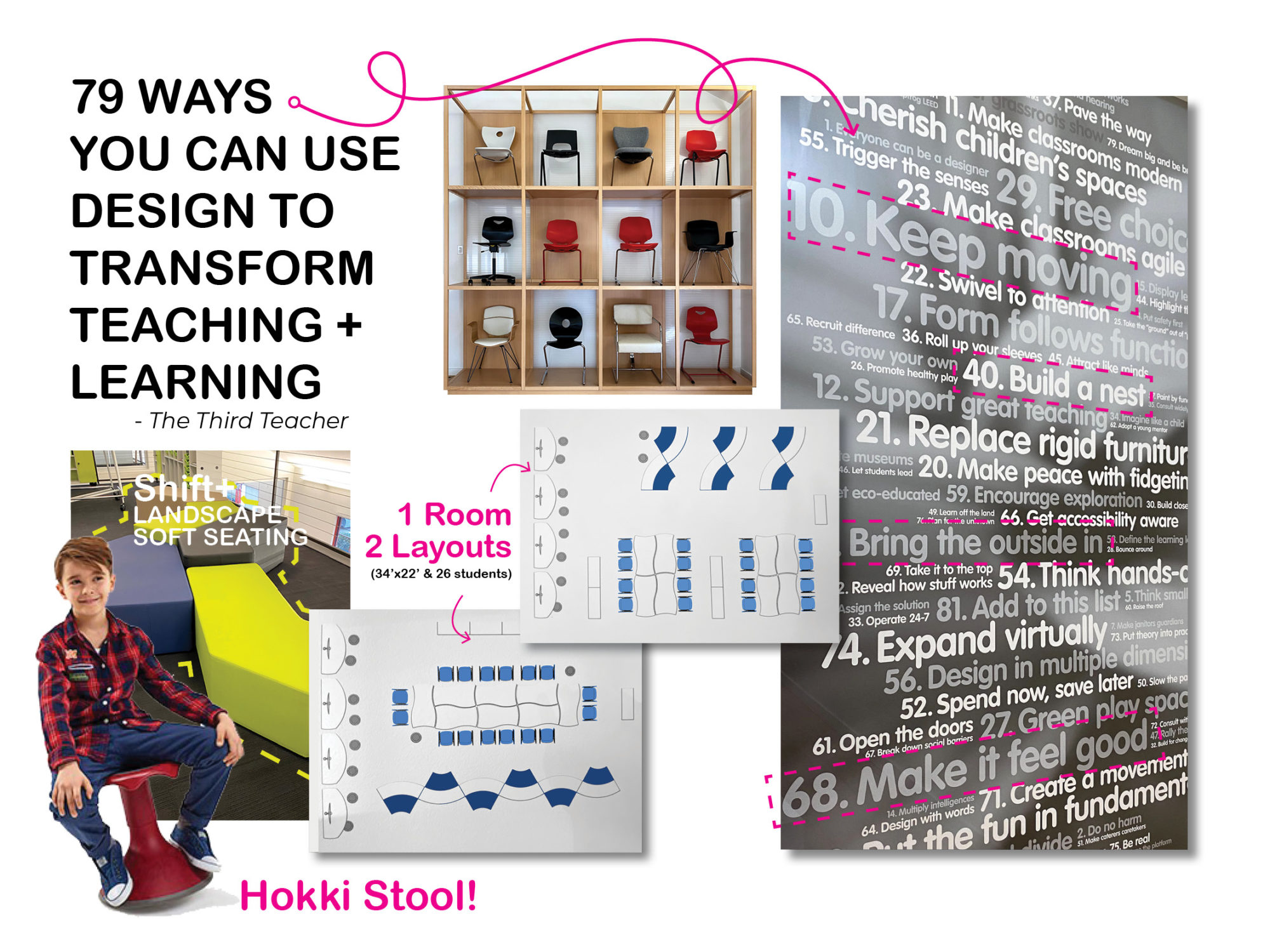 Joining national industry and design leaders, CGD attended V/S Experience Days workshop for tours, learning, and dialogue about the latest research and practices in furniture design for learning spaces. Health and Kinetic Scientist, Dr. Dieter Breithecker shared what he calls "Spaces in Motion", the idea that furniture and its ability to allow movement of the body while learning improves academic success. His research found that minds are more engaged if we are not sitting still.
David A. Stubbs II, an architect and Cultural-Shift Educational Consultant, shared his passion for educational space design through his product, Shift+, a reconfigurable array of furniture focusing on mobile, fun-shaped surfaces and storage. Shift+ presents the freedom of classroom organization through flexible furniture systems of varying shapes and sizes that support project-based learning. This line of furniture bridges the gap between contemporary curriculum/instruction and the built environment.
And finally, Chris Terrill, Executive Director of Crosstown High School in Memphis, Tennessee, shared his experience as they received a $2.5M XQ Super School Project Grant to establish itself as an inclusive, forward thinking school within the Crosstown Concourse, essentially a 1.1 million square foot 'vertical urban village'. The Crosstown Concourse is a redeveloped former Sears Roebuck & Co distribution center turned mega-complex with 30 funding sources and 40 founding tenants, including the public charter school, Crosstown High.
In these moments of conversation amongst a group of peers, we can learn from each other, share our experiences, and, together, make beautiful and effective learning environments for our students.
Many thanks to Karina Kentsis and V/S America (Charlotte) for hosting CGD and giving us this wonderful learning opportunity.