The role of Craig Gaulden Davis's work, which primarily lies in the public sector, is to use design as a tool to improve our communities, from elementary schools to senior centers. Part of that contribution must be to incorporate design perspectives that are representative of the community it serves. With that perspective, Scott Powell, the K12 studio leader at CRAIG GAULDEN DAVIS joins a network of visionary leaders committed to creating social and economic progress in South Carolina through the Diversity Leaders Initiative (DLI), an award-winning program of Furman University's Riley Institute.
"At Craig Gaulden Davis, we are committed to elevating communities through our designs, and that involves engaging and including the diverse perspectives of those who will enjoy the spaces we create," states Powell. "I am honored to become a Riley Fellow and to do what I can to contribute to the important work of the Diversity Leadership Initiative."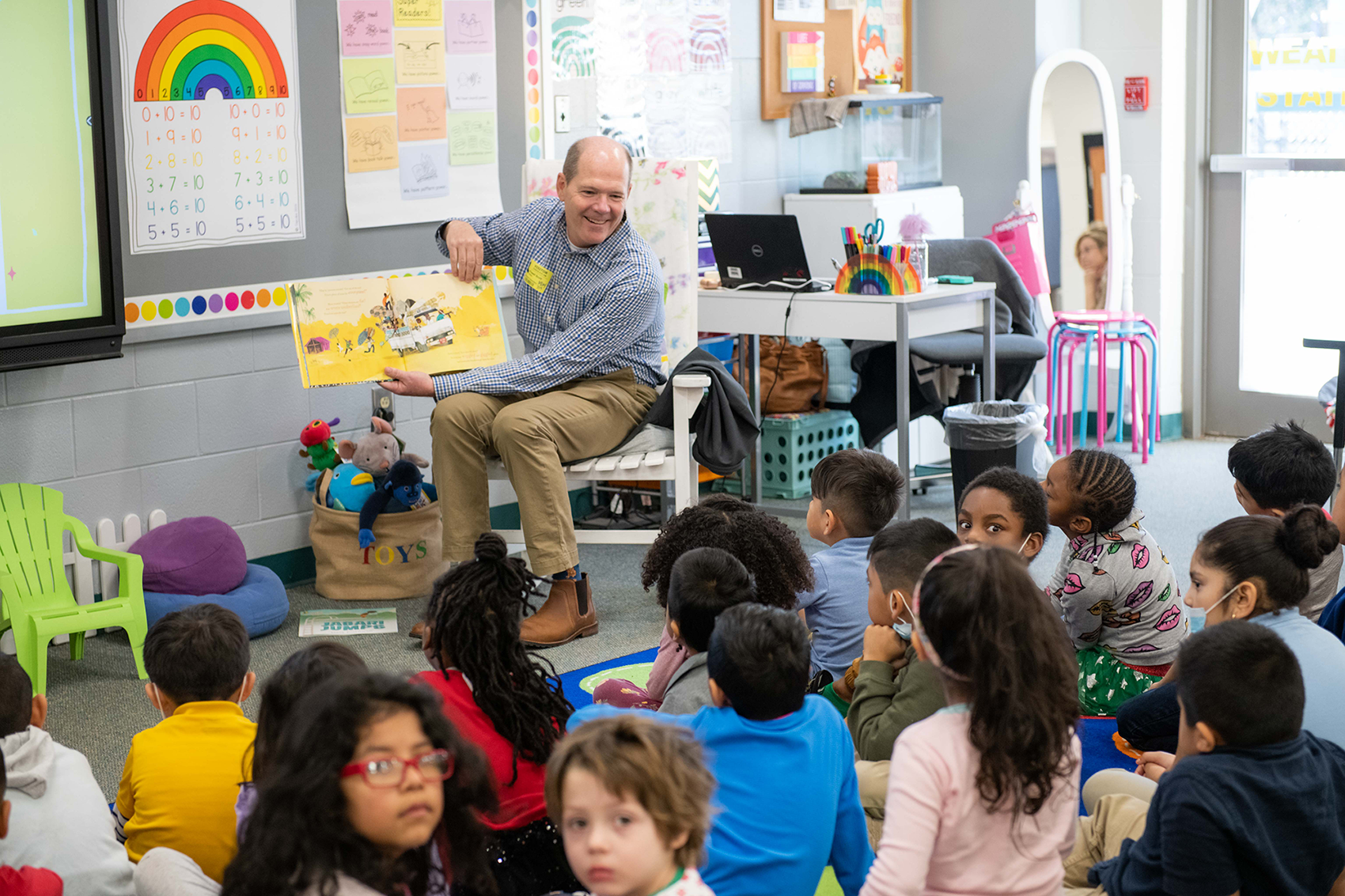 Now in its 19th year, the program equips participants with tools and perspectives to leverage diversity to improve organizational outcomes and drive social and economic progress in South Carolina. Powell is one of only 41 individuals to be a part of the 31st Upstate cohort. "As society continues to face enormous challenges, leaders must come together to identify ways to unite communities in the pursuit of improved outcomes for all," said Dr. Don Gordon, executive director of the Riley Institute. "The participants in this class will gain unique frameworks and tools as they lead South Carolina toward a better tomorrow."
DLI class members are selected through a rigorous application and interview process after being nominated by existing graduates of the program, known as Riley Fellows. Participants are accepted based on their capacity to create impact within their organizations and communities. Each class is crafted to reflect the diverse demographics in South Carolina.
"Scott is a person of action and a natural leader committed, personally and professionally, to pushing the needle forward on issues related to improving the educational experience and well-being of all students," said Dr. Crystal Ball O'Connor, Riley Fellow and former Greenville County School Trustee. "As a leader at Craig Gaulden Davis and in the state and community, Scott works to ensure that equity and inclusion are part of the architectural design process. He promotes diversity in the field of architecture starting as early as helping middle school students participate in architectural design contests. Scott and the Craig Gaulden Davis team volunteered countless hours partnering with a prior DLI Class to design a community center to benefit Hispanic youth and their families. I am very proud to nominate Scott Powell, and excited to see what he will contribute as a DLI Fellow!"
Once participants become Riley Fellows, they join a powerful cross-sector network of South Carolinians that includes corporate CEOs, legislators, superintendents, religious and nonprofit heads, and business and community leaders. "With more than 2,400 Riley Fellows statewide, each new class amplifies the impact of leaders willing to work together to make South Carolina a better place to live and work for all its residents," Gordon said.
About the Riley Institute at Furman University
Furman University's Richard W. Riley Institute advances social and economic progress in South Carolina and beyond by building leadership for a diverse society, hosting expert speakers to broaden perspectives on critical issues, supporting public education, and creating knowledge through community solutions-focused research. It is committed to nonpartisanship in all it does and to a rhetoric-free, facts-based approach to change. Learn more at furman.edu/riley.