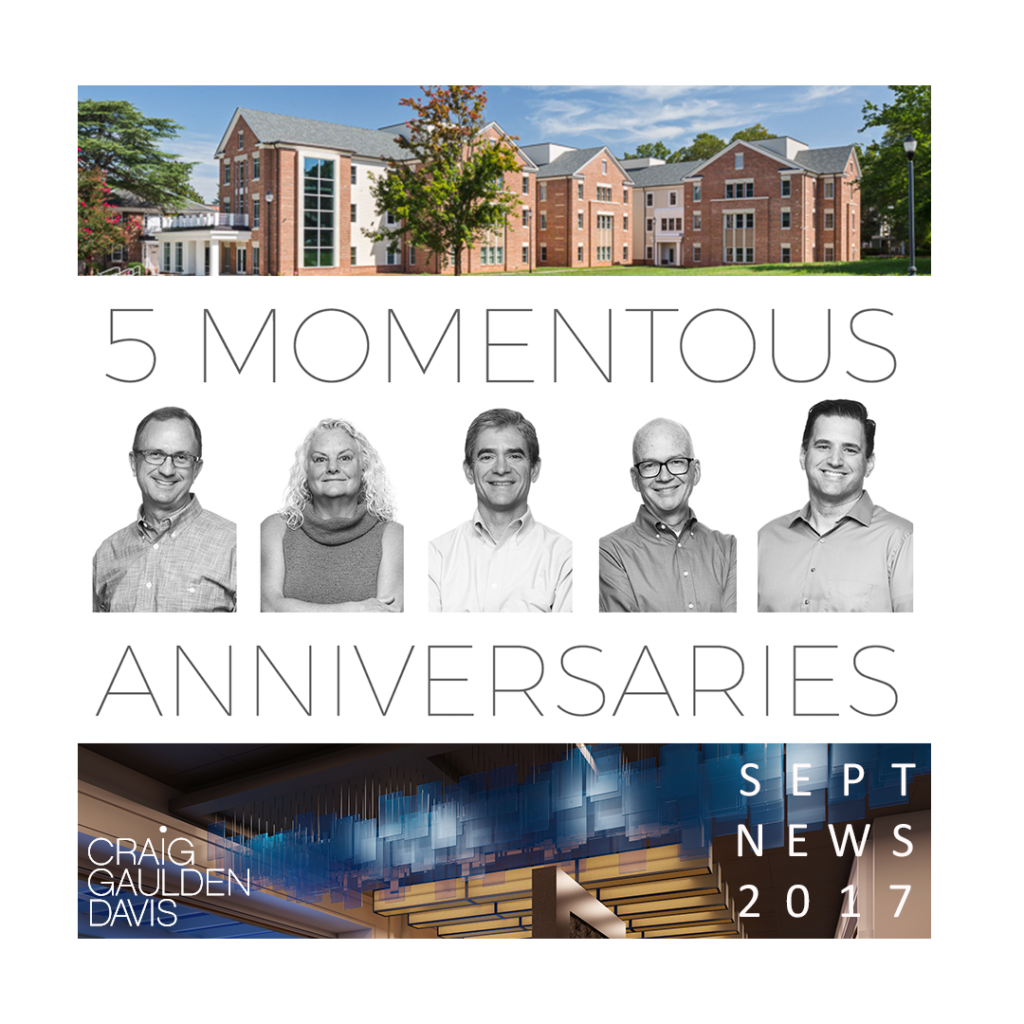 (click image for newsletter)
The September newsletter celebrates 5 of our most dedicated team members. Their brief bios give a glimpse into the lives and legacies of CEO Edward T. Zeigler, Kim Poole, David Dixon, Scott Simmons and John Hansen.
In CGD project news, we cover the opening of Fleming Hall at Converse College and offer a design preview of Level 10, Rick Erwin Dining Group's restaurant atop the new AC Hotel in Spartanburg.
Sign up for our monthly newsletter here.