Our summer-inspired palette celebrates the unique qualities of each element in concert with each other. It appeals to our senses and innate attraction to nature – implied through color, material and pattern.
Monochromatic flooring offers a blank canvas for rich wood tones and saturated cork wall coverings while textiles are textured but muted in color. Soft to the touch, surfaces simulate natural stone and are matte in finish. Vibrant plantscapes continue to trend to encourage the focus on wellness. ↓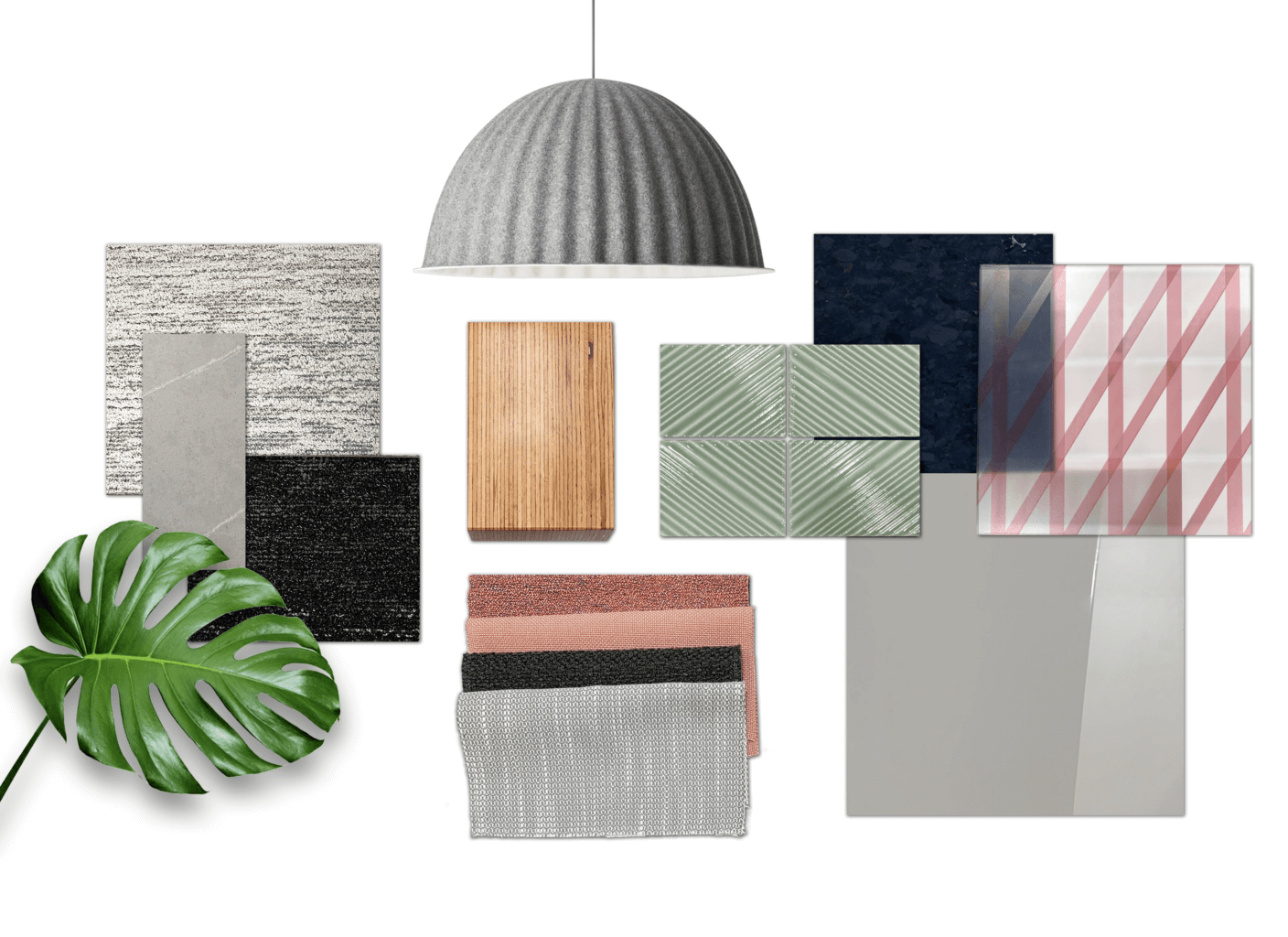 Translucency and various geometries suggest subtle movement in glass wall panels and fun wall tiles while over-sized felt lighting offers visual comfort and acoustic properties for large open concept spaces.
Design is balancing the diversity of materials found in today's marketplace with the intention to create an environment of harmony and well-being for all who experience our spaces.