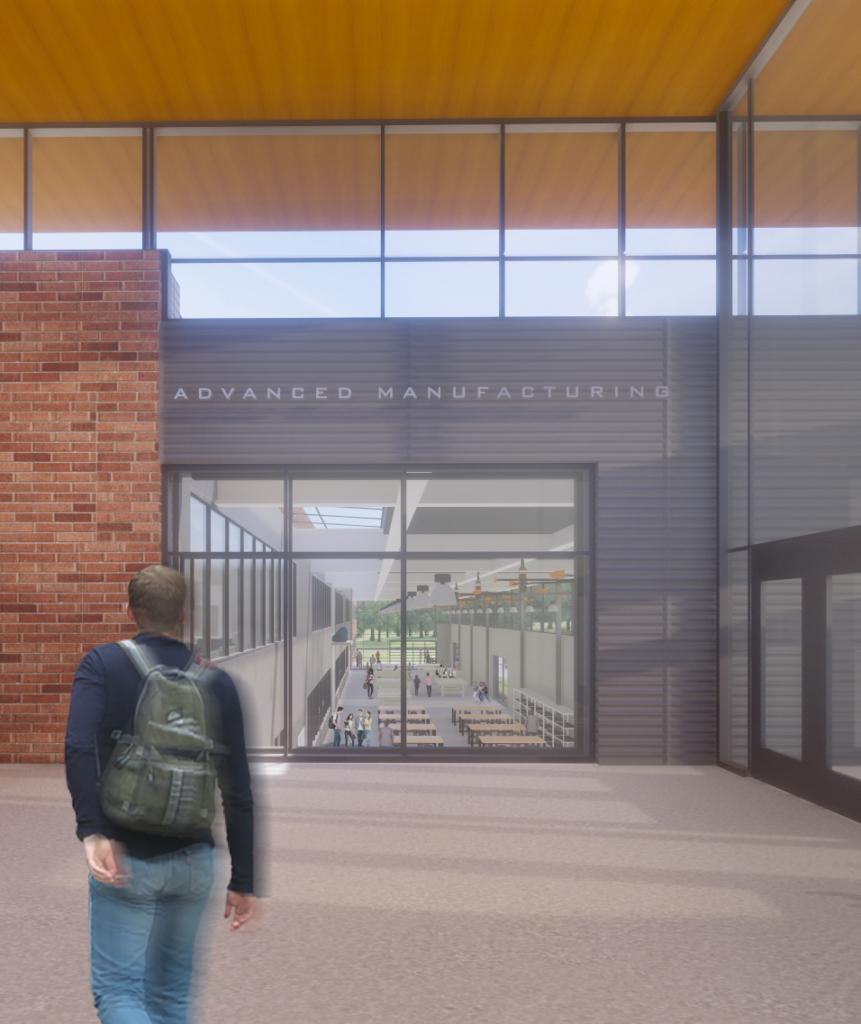 With the success of manufacturing in South Carolina, the state has been abuzz with demand for skilled workers to fill the growing number of jobs in the field. To help meet this demand and serve the future needs of our growing community, Greenville County Schools (GCS) recently announced plans for a new high school located in Fountain Inn.
GCS has commissioned Craig Gaulden Davis (CGD), in partnership with Perkins + Will, to design this new cutting edge facility.  The new school will feature a project-based, STEAM educational program that teaches specialized skills needed for the growing number of advanced manufacturing jobs. Plans for this innovative educational program will be tuned to engage students in the classroom and in specialized lab environments. State-of-the-art technology for courses in mechatronics, CNC machining, and robotics will give students a glimpse into the world of advanced manufacturing and its viability as a fulfilling career path.
CGD is currently in the early stages of programming spaces for the new facility. Through this process we will be working closely with industry partners to develop collaborative learning spaces for the advanced manufacturing curriculum.
Stay tuned for more information regarding Fountain Inn High School's special programming as design continues!