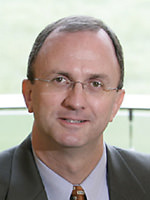 The South Carolina Chapter of the American Institute of Architects (AIASC) awarded the Medal of Distinction, its highest honor, to Craig Gaulden Davis President Edward T. Zeigler, Jr, AIA at its 2010 Annual Meeting.
The AIASC Board of Directors confers the Medal in recognition of a significant body of work and/or service that has made a lasting influence on the practice of architecture in South Carolina.
Zeigler is completing his term on the AIA's national Board of Directors, having served on the Board Knowledge Committee, Education Committee, Strategic Directions Group and as AIA Liaison to the American Institute of Architecture Students.